Meet Julie Hart, a recruiter at Classic Carriers. She joined the Classic Carriers team in fall 2021 and already feels like part of the family.
In her role as a recruiter, Julie meets with interested candidates for both driver and non-driver positions. She also works to enroll new drivers in Classic's paid truck driver training program. Julie has found this program to be a valuable opportunity for those interested in starting a new career on the road.
Let's learn more about what Classic Carriers means to Julie.
Julie's Take on Being a Recruiter at Classic Carriers
What She Enjoys Most About Being a Recruiter:
Classic Carriers truly wants both me and the company to succeed. They take great pride in being a family-oriented company, and they are just that! You do feel like part of a family. I have been recruiting here for a relatively short period of time, and I have so much support.
Why She Encourages Others to Apply at Classic:
You really are treated like family here! Classic Carriers is a family-owned and operated company based in Versailles, Ohio. We employ a combination of company truck drivers and owner-operators, with a driver turnover rate of less than 30%. We service food shippers, medical equipment manufacturers, plastic producers and many others in all 48 contiguous states.
Related: Proud to Recognize & Honor the Classic Carriers Top Truck Drivers >>
What Award Julie Recently Received:
I was selected by Washington County Career Center as one of their 2022 Career Technical Education Month honorees. Classic Carriers has hired several drivers in 2021 from the center's CDL program, and I was nominated by the CDL adult education instructors there.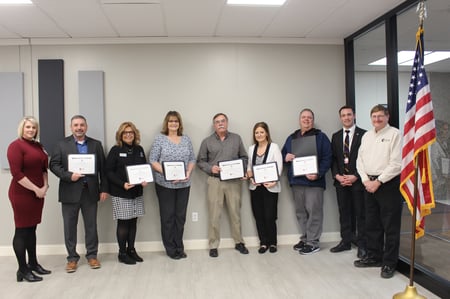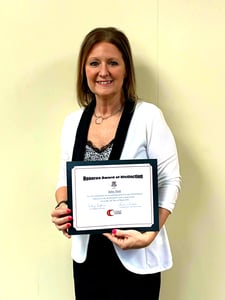 How Classic Has Impacted Her Life:
I have been extremely fortunate to acquire such a gratifying and fulfilling career with an awesome company. Classic Carriers has led me to meet and build lasting relationships with some really terrific people!
Interested in Joining the Classic Team?
Are you interested in chatting with Julie about joining the team? Now's a great time to hit the road with Classic Carriers in a variety of positions! Learn more about our current positions and paid driver training program.